Tuk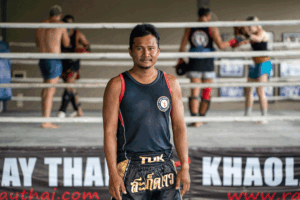 Fin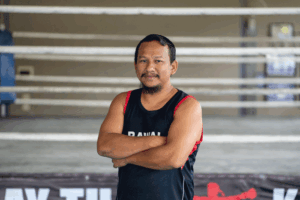 Don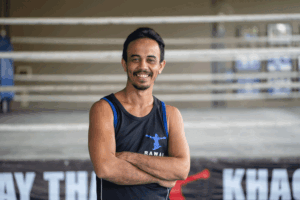 Warit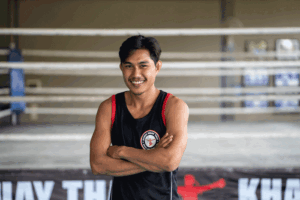 Fayat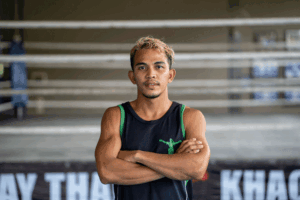 Sorn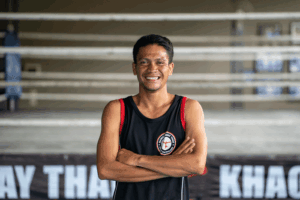 Aek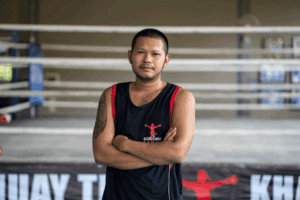 Kob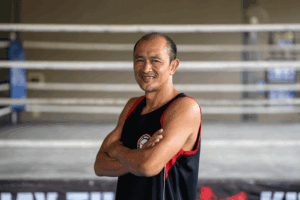 Boon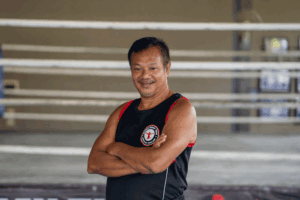 Dawood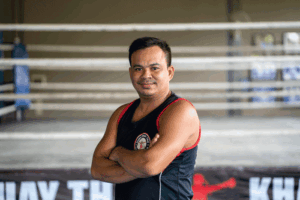 Game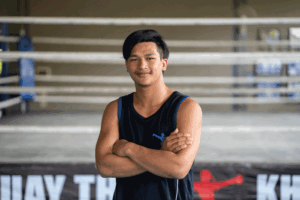 Wah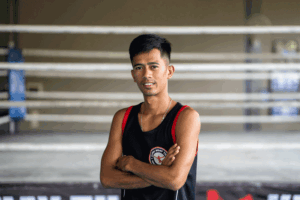 Jiab
Kak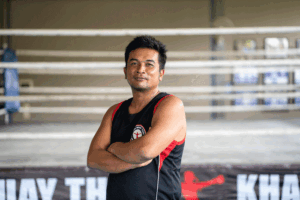 Siri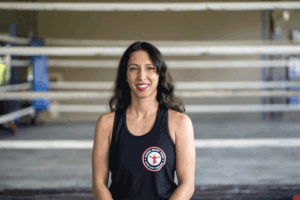 Our Team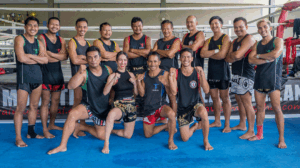 The Rawai Muay Thai trainers are some of the best Thai boxing teachers in Thailand. Why? Firstly they have years of experience in fighting and teaching to people of from all over the world. Secondly, they are open to teaching everyone, not just fighters. Above all our team of dedicated trainers is what makes Rawai Muay Thai special and differentiates us from other gyms. We currently have 14 trainers, or as they say in Thailand, Kru.
Tuk Rawai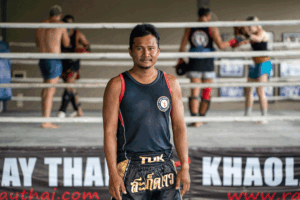 The head of the team and owner of the camp is Tuk Rawai. His fighting name is Sakeddao Sor Ayupinda. He fought professionally for 12 years and has been teaching for 20 years. He was born into poverty, in the small pier town of Thap Lamu, near where the gym is now. The story goes that his mother, on her way to the hospital, gave birth to him in the tuk tuk, and that's why they call him Tuk. He is the oldest of 4 brothers, all boxers. He was sent at an early age, to fight in Bangkok and make money to help support the family. Tuk's brother, Fin, also fought professionally in Bangkok and all over Thailand. He is now the head trainer in the gym.
Ajan Boon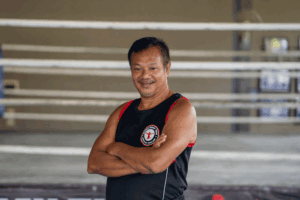 One of our oldest teachers is Ajan Boon. Ajan in Thai means teacher or master. With 40 years experience, he has earned this title. Ajan Boon was Tuk teacher in Bangkok, when he first went to fight there as a young boy. Ajan Boon has trained many champions and when Tuk opened his gym in 2003 he invited his old teacher to join us.
Tepwarit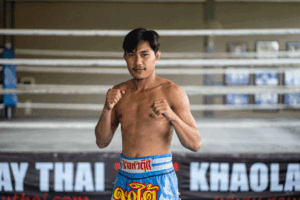 Fayat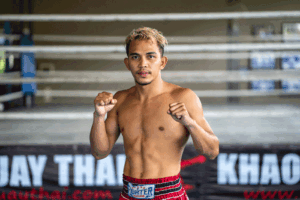 Petsongleh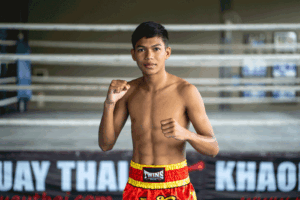 Pendao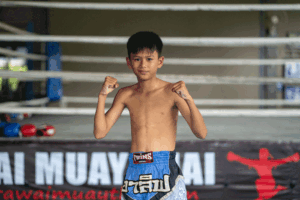 Petsairung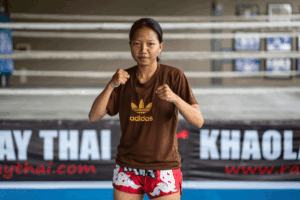 Daotai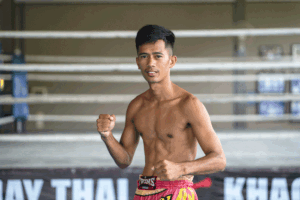 Paula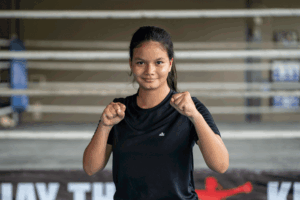 Siri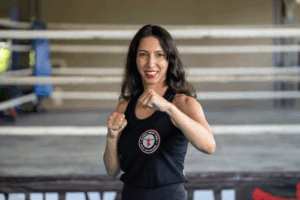 Seuasongleh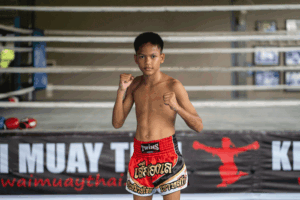 Our Fighters
Most of the kids who come to the gym are disadvantaged youth, whose families can't take care of them. We admit all kids who show interest and the ones who stay are the ones who can do the program. The gym pays for their life expenses, including, housing, school, food, health, travel and training. Some of the children have been with us for years and have become good fighters. Training Muay Thai teaches them the values of hard work, respect and fair play which will help them to build better lives. If you want to make a contribution to the Rawai Fighter's program please contact us.
Sunny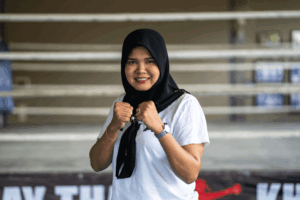 Maew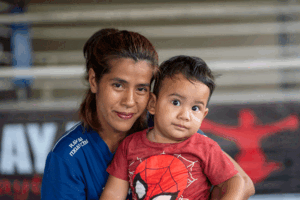 Nam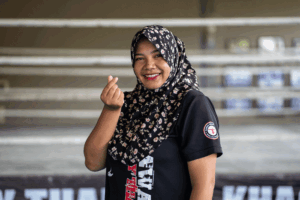 Jek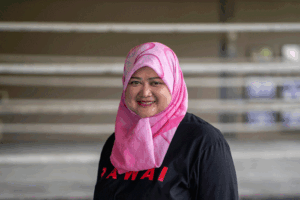 Our Staff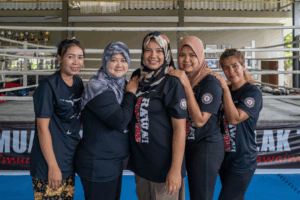 When you arrive to the camp you will most likely meet our staff first. Sunny, Nam and Jek work in the front office. Sunny is Tuk's cousin, Nam is married to Dawood and Jek is Fin's wife. Yes, we are a family business. Anything you need please ask them, they will be happy to assist you. Finally Maew and Jek also keep the gym and the rooms clean. If you need anything, like extra towels or pillows, please ask them.