Things to Do in Khao Lak
What are the best things to do in Khao Lak? Khao Lak is located only 1 hour North of busy Phuket. Nestled between the Andaman sea and the green hills of Phang Nga, Khao Lak offers you the chance to get back to nature, relax and enjoy life. From beaches to waterfalls, from markets to Muay Thai, Khao Lak has a bit of everything to please almost all travelers. Here are some of the activities and places to visit in and around Khao Lak.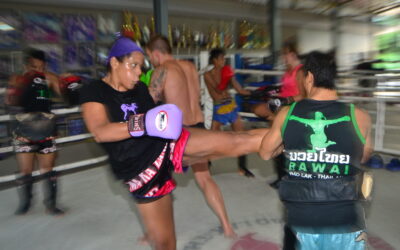 HOW MUAY THAI SAVED ME By Yana Fleming 10 September 2023 It was early June 2010, and I was in Doha, staying with some friends who were like family. It was a great chance to take a deep breath in a home atmosphere. I had flown over 385,000 miles since the start of the...
read more