Muay Xtreme is a relatively new promotion. The fights are Muay Thai rules but the boxers use MMA gloves and the fights are only 3 rounds. It's fast and brutal.
Our sponsored fighter, Madsing, took part in the 8 man tournament for the 62 Kilo Belt. Other participants included the previous champion Daraek of Samsingh Muay Thai, Italian boxer Michael Garraffo, Uzbek boxer Mavlud Tupiev out of Tiger Muay Thai and the rising Australian star, Tyson Harrison representing Sangtiennoi Gym.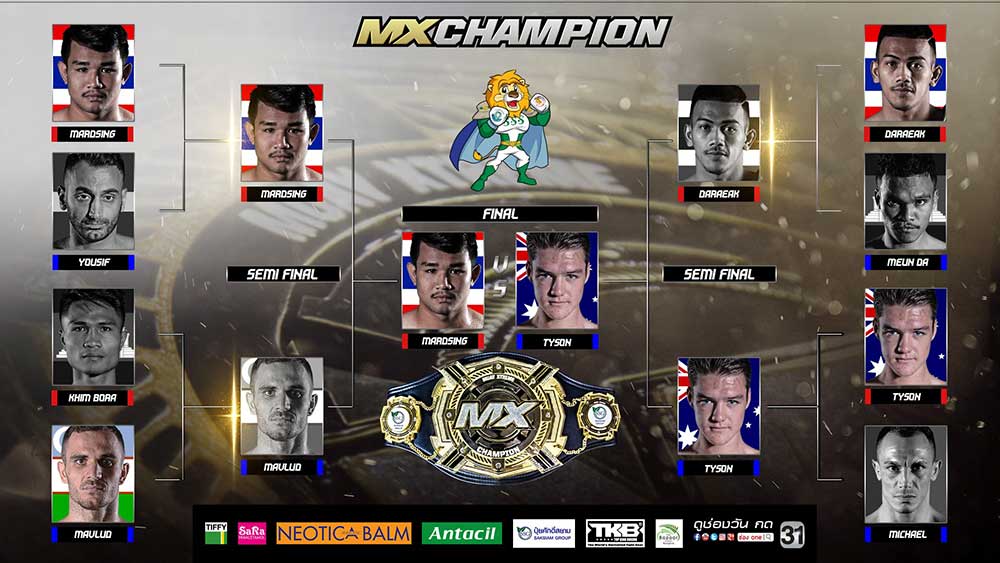 In the final, which took place on December 22nd at the Bazaar Hotel in Ratchadaphisek, Bangkok, the last two men standing were Madsing and Tyson. Madsing had a huge disadvantage because of the height difference, being much shorter than Tyson. He had to fight smart to avoid Tyson's dangerous knees.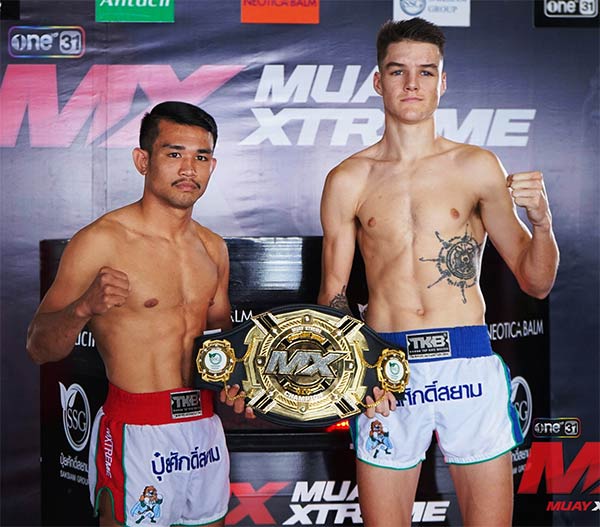 The Rawai Muay Thai boxer was off to a good start, falling his opponent in the first round with strong low kicks and punches to the stomach. Tyson got an 8-count and was thus behind in the score. He showed a lot of heart though, by getting back up. He got stronger in the second and third round, but Madsing kept with his plan of leaning back to avoid Tyson's kicks, stepping to the side to avoid the knees and focusing on body punches and low kicks.
His plan worked and became the new MX Muay Xtreme Champion. Congratulations to both athletes for an amazing tournament and to Madsing for overcoming the odds and achieving his dream. You can watch the fight below: