My name is Craig (Kaeg, my Thai name) Evans, I am 35 years old from Perth Western Australia, and work for a professional sports team here in Perth. Muay Thai has, and always will be a huge part of my life. It's taken me to some amazing places, and let me meet some amazing people alone the way. To be honest, I have been to Thailand that many times now, I would not to be able to say exactly how many times it has been (somewhere between 15-20). The majority of my time as been spent in Phuket (in particular Thalang), training out of a number of known gyms. My longest time spent in Thailand, was 3 months, where I was living and training at Sumalee Boxing Gym.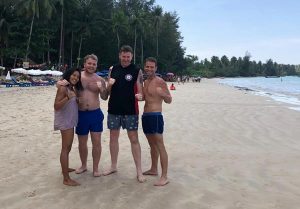 I decided halfway through last year to venture somewhere that I had not been before, and that choice was Khao Lak's Rawai Muay Thai. In one of my earlier trips to Thailand, I visited Tuk and Diana's gym when it was located in Rawai, and liked what I saw. Rawai Muay Thai is a gym I would soundly recommend to anyone. It has so much to offer. The camp is nestled away at the bottom of mountains and only a short scooter ride to a number of great beaches, which makes it the perfect location to train and relax. Unlike Phuket (which is becoming increasingly busier and busier), Khao Lak is still very much Thailand of 15-20 years ago.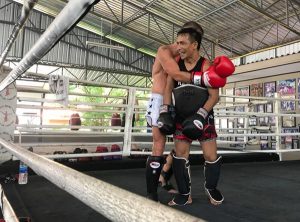 The management and staff at the camp are very warm, welcoming and friendly. The trainers at the camp suited me just fine. I wasn't training to fit this time round (although next time I will), so not having the intense sparring and clinching daily was fine by me. If you are looking to fit, I would suggest going in low season, where the training will be more fight focused (if that's what you want). When I went in late December it was high season, so classes were extremely busy. Tuk was very accommodating to the high numbers, and offered 2 afternoon sessions. Out of all the trips to Thailand, my last was the most enjoyable, where I have made friends for life with other students from all around the world) and the trainers.